Ride with Splash
Paint your journey every day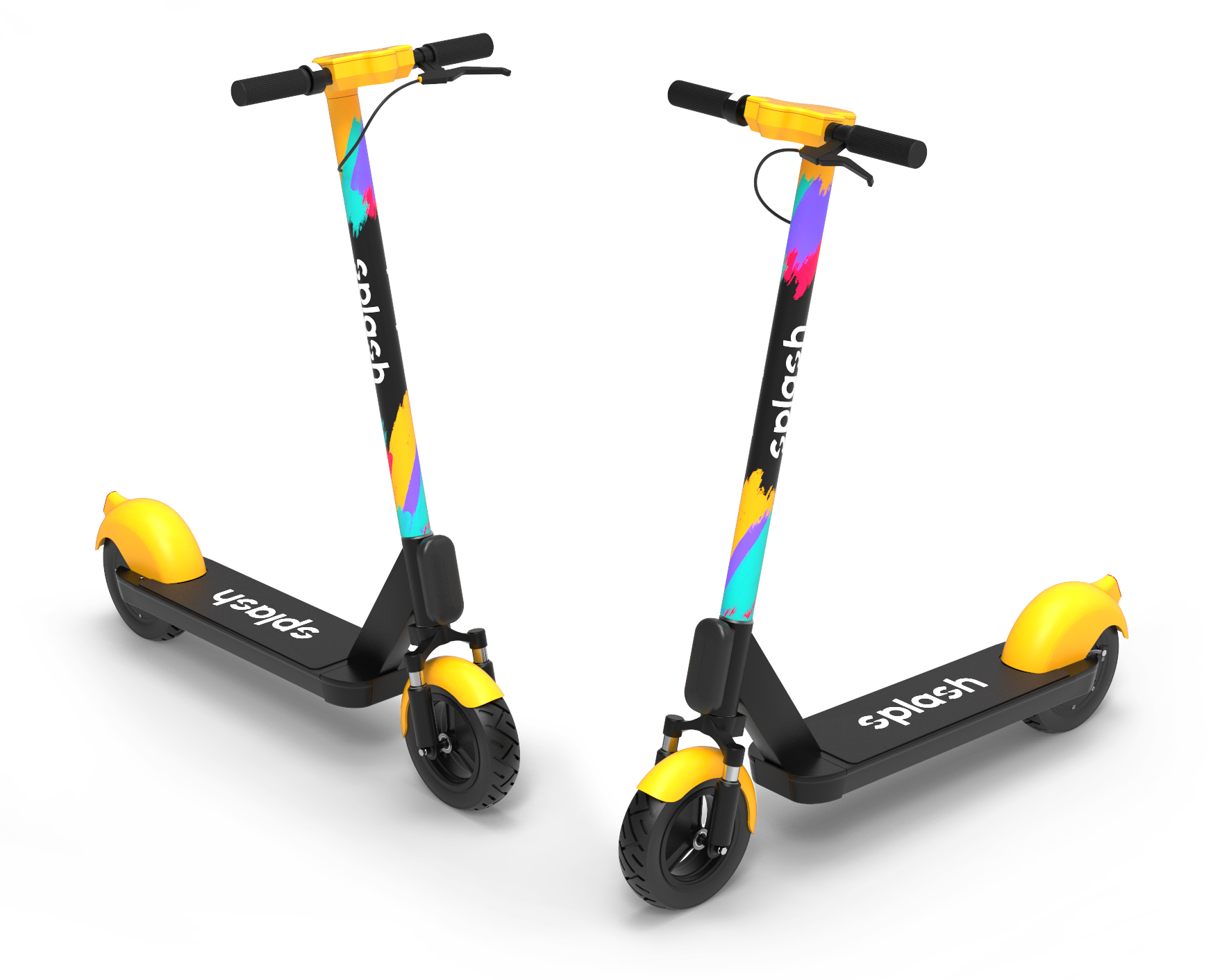 We created Splash to be not only a means of quick and fun transportation, but to liven up people's day in a way no other activity can.
Riding on a Splash scooter is a unique experience that inspires people to recognize that between the black and white, there's an infinite universe of color waiting to be discovered.
We are here 24/7, whether you want to suggest a new idea, have a question regarding the service or your scooter or just want to talk to us.
The places around us are an extension of our inner worlds, so our collective responsibility is to make Bucharest reflect the joyful ideas our minds conceive, while simultaneously improving the traffic flexibility by offering an alternative choice of transport.
Our scooters are regularly checked to ensure maximum safety with every new kilometer. If a scooter presents any kind of issue, our team brings it back to the center for a full inspection and repair.
Anything we will ask you to agree upon is in complete compliance with the EU General Data Protection Regulation, therefore the data you choose to share with us is safely protected within our servers.
Frequently asked questions